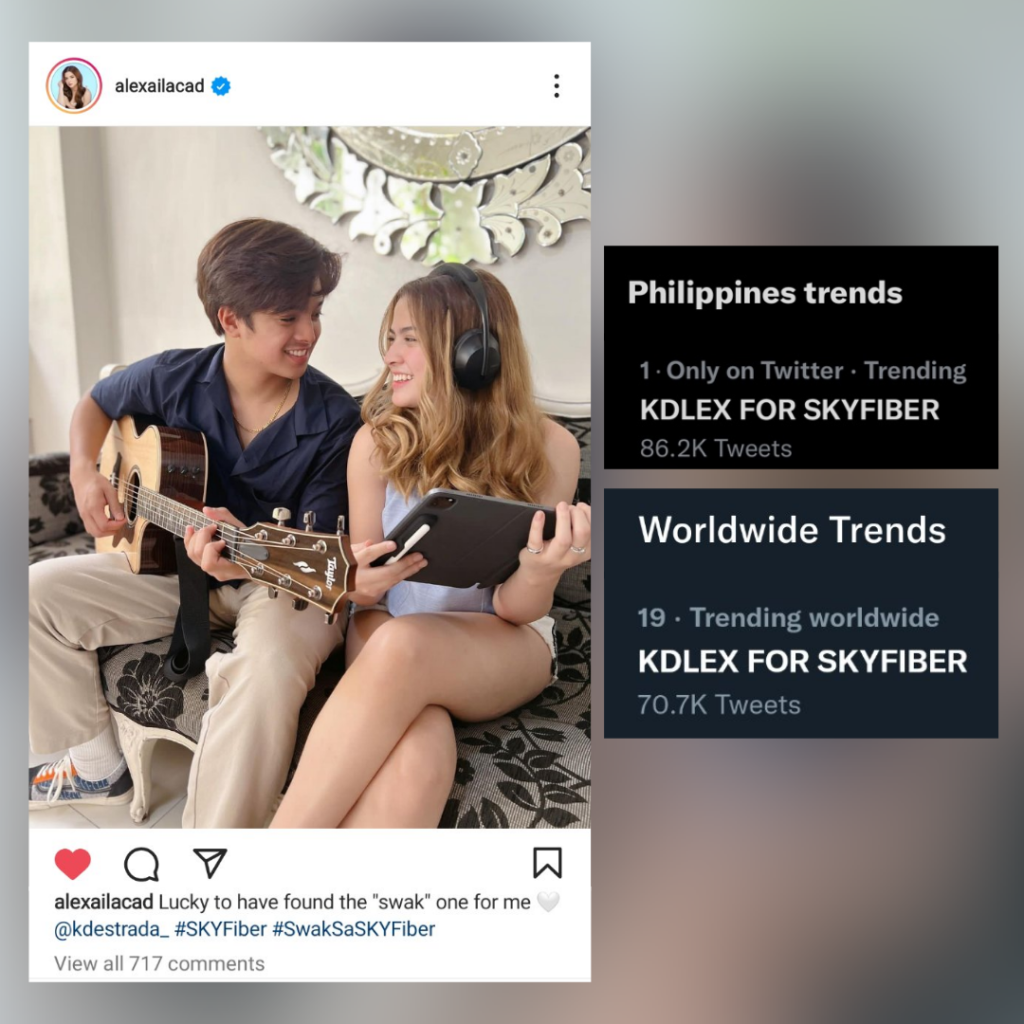 Popular musical love team KD Estrada and Alexa Ilacad gave a glimpse of how they craft songs together in Alexa's newest TikTok video, which has over 1 million views now.
"Whenever I write songs, there's always an inspiration," Alexa shared. She specifically likes browsing the internet for various poems to read before crafting lyrics for a new song.
KD, on the other hand, is continuously learning music theory through online resources since he helps create the melody after Alexa writes lyrics.
The pair gave a sample for viewers as Alexa wrote new lyrics for a song about an unexpected admirer. KD tried out some chords on his guitar until they agreed on the right tune for the verse. At the end of the video, Alexa sang the short song while KD played the instrumental music.
"The internet plays a big part in our song writing process," Alexa added and shared that her family switched to a new internet service provider to after being frustrated with the expensive but unreliable connection of their previous provider.
According to Alexa, the new SKY Fiber subscription is the "swak" plan for her because it offers the fast connection she needs at an affordable price that fits their family budget. The 50Mbps Plan, which is just P1,699/month, even has boosted speeds of up to 75Mbps until July. The two free WiFi Mesh included in the plan also eliminate all dead zones in her house after placing them in her living room and bedroom.
Meanwhile, KDLex recently broke the internet with their first ever branded engagement as a love team putting 'KDLEX FOR SKYFIBER' on the #1 spot in the Philippine trends and #19 globally on April 22. Both stars were surprised by the overwhelming support of their followers.
"We were very happy to see how much the KDLex family loved our photo and together. Their unwavering support never fails to surprise us every time," Alexa said.
Visit www.mysky.com.ph/skyfiber to check out SKY Fiber's Super Speed Plans and subscribe. Currently, there is a free speed boost promo where subscribers can experience up to 50% more speed on select plans until July 31.
Here is the link to the trending TikTok video: www.tiktok.com/@alexailacad_/video/7089649798931909914