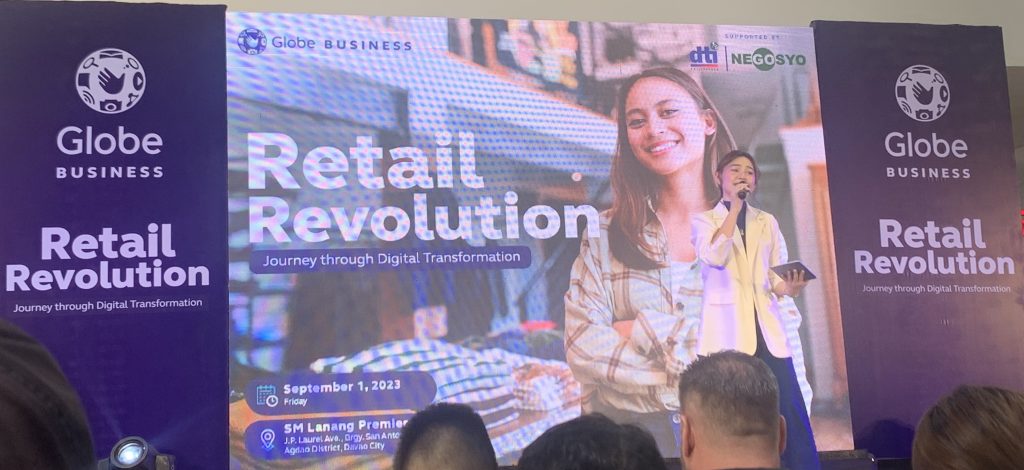 Last Friday, I went to Globe Business' event called Retail Revolution. It was a 1-day activity held at SM Lanang Premier here in Davao. Davao. It featured an actual pop-up store showcasing the digital solutions of Globe Business for micro, small and medium enterprises (MSMEs) in the retail industry. It aims to inspire businesses to revolutionize their retail game and experience the future of retail stores today.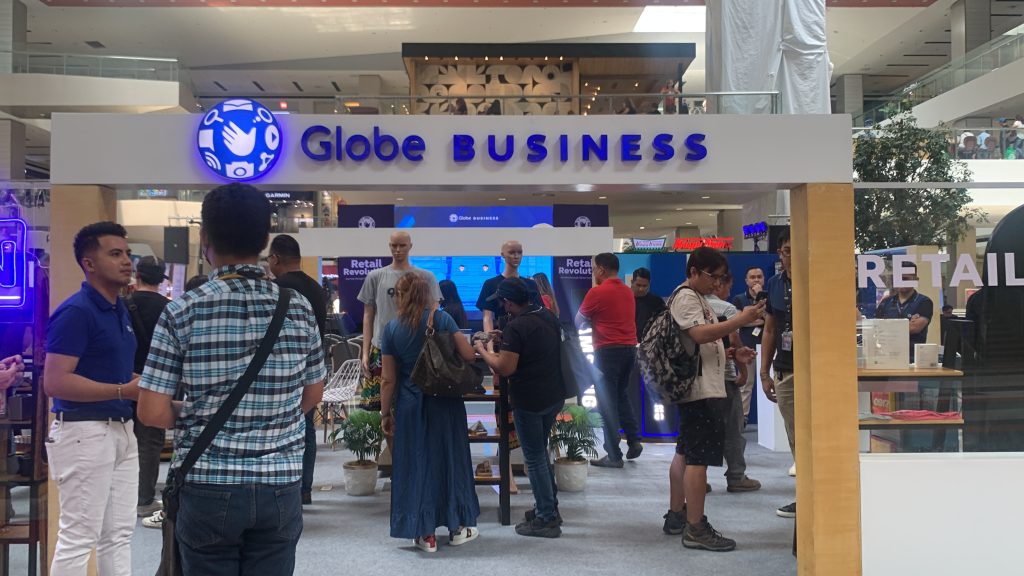 At Globe Business, they envision tech-enabled businesses as the future of retail, and commit to be a trusted and reliable partner of Wholesale/Retail MSMEs in their digital transformation journey.

Connected Retail
The event aimed to highlight the concept of Connected Retail, which focuses on integrating consumers' online and offline experience: whether your business has a physical or online store, your end-consumers will be able to seamlessly transact with your business. Moreover, it targets to effortlessly connect businesses with customers by providing a seamless shopping experience, using customized marketing and an improved supply chain process, providing payment options, and giving employees the tools to work together better.
Learning sessions with expert speakers
I was able to listen (and learn) to two of the four inspiring speakers that Globe Business invited for that day.
The first speaker was Jayson Lo. He is a prominent Inspirational Speaker, author, and entrepreneur. Jayson Lo is an entrepreneur by heart. His inspirational and entertaining talk discussed Fostering Resilience and Innovation among MSMEs as a Key to Success.
The second speaker was Atty. Paul Santos (Vice Chairman, PRA) He focused on speaking about the topic, "Empowering Philippine's Retail Landscape: Navigating Challenges and Embracing Opportunities".
Globe Business is committed to shaping Filipino Retail businesses towards a stronger tomorrow with the following products and digital solutions:
● Solutions that grow with Businesses
○ GPlan Biz – Customized mobile plan with solutions that best cater to businesses
○ GFiber Biz – Enhance business connectivity by utilizing equal upload and download speeds, accompanied by unlimited internet access and unlimited calls to both mobile and landline networks.
Additionally, entrepreneurs get the flexibility to select from a range of Free Business essentials and the option to acquire Premium add-ons tailored to their business requirements.
■ Solutions to enhance connectivity
■ Symmetric Feature (equally fast speeds for uploads and downloads)
○ Digital Solutions built for MSMEs
■ Basic Website with ECommerce by Prosperna – A basic website service with an e-commerce application that allows Globe Business customers to create their own eCommerce store and seamlessly
manage their customers' transactions including ordering, payment, and delivery.
■ Inventory Management Solution by Zayls – Improve business efficiency with end-to-end digitization of
supply chain operations from inventory, purchasing, accounting, order management, and sales account
management to product delivery.
■ ChatGenie – An e-commerce solution that helps retail businesses boost sales and manage their
social media sales channels in one page.
■ M360 Web DIY – A service that helps businesses engage with customers throughpersonalized and
timely messages via SMS and different messaging
apps.