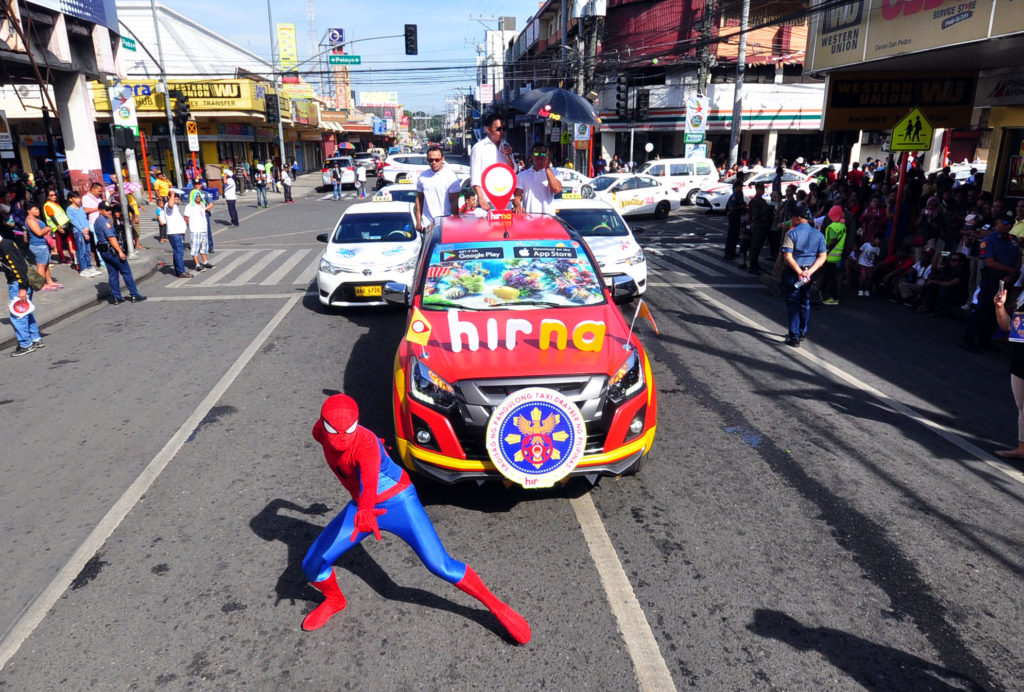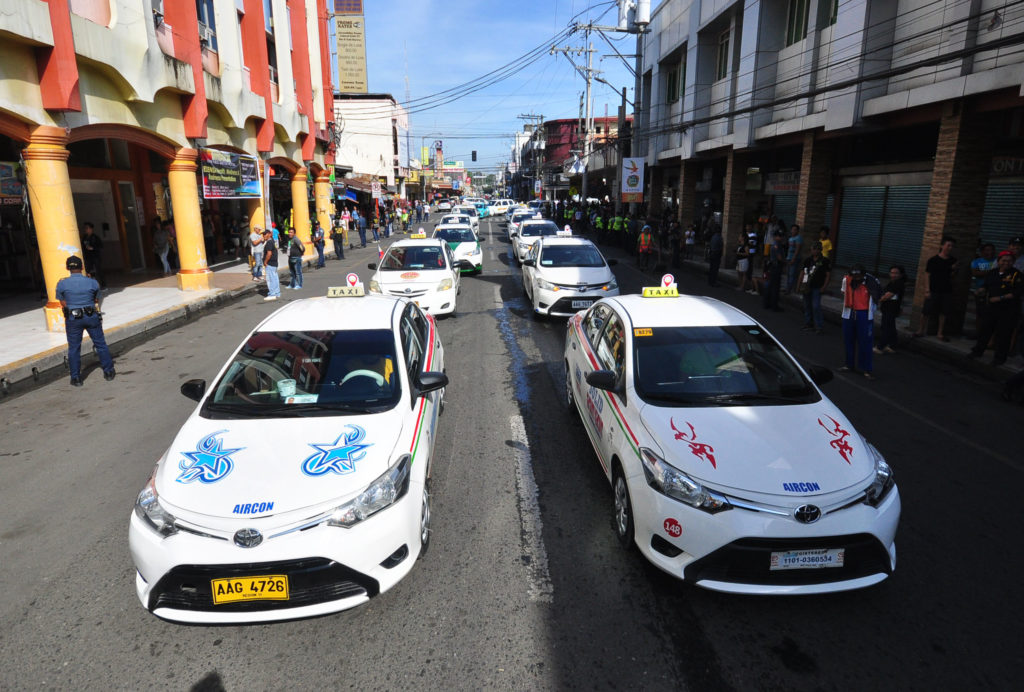 HirNa, Davao's very own taxi hailing app that has set itself apart from other apps with its zero-booking fee service joins this year's Araw ng Dabaw festivity. hirna will celebrate its roots in the safe, multi-cultural, progressive, disciplined, and crime-free city of Davao.
"It is for the love of our home city that we developed HirNa as a premium app with zero booking fees, no turn-downs, and no price surges. We are sure that Davao will again serve as a model for the rest of the country in this field," said Francisco Coco Mauricio, HirNa President & CEO.
Elcias "DU32" Bugsad, a HirNa taxi driver turned social media sensation for his voice imitation of Philippine President Rodrigo Roa Duterte, rides the taxi app's mini-float during the Araw ng Davao's Parada Dabawenyo.
Inspired by Davao's spirit of unity amidst diversity as home of Christians, Muslims, and Lumad Filipinos, Mauricio said hirna holds unique growth principles of unity, collaboration, connection as opposed to other taxi hailing apps whose main aim is disruption.
"Our roots in Davao has taught us the value of unity as opposed to pure disruption for private gain. Our presence here is a way of celebrating this. Hirna unites operators with each other, collaborate with government stakeholders, and connect drivers with passengers," said Mauricio.
With its exclusive partnership with MEDATOA (Metro Davao Taxi Operators Association), HirNa connects and unites the most number of taxis in Davao City, thus ensuring the shortest waiting time possible for commuters.
Mauricio said maximizing the use of existing taxi fleets also helps reduce traffic and air pollution by avoiding placing more cars on the streets. Drivers are also not charged any drivers' transaction fees when using the app. Such fees often eat up most of a driver's income.
HirNa is also the only app with a 24/7 customer service support to answer queries and to help passengers without smart phones book a ride. It also includes LTFRB hotline numbers in the app to give passengers the ability to contact the agency for any questions, suggestions or comments.
"We Dabawenyos in an extraordinary city that balances innovation and progress with discipline and security.  HirNa, proudly conceptualized in Davao and proudly Filipino-made, is more attuned to the needs not only of Davao but the rest of the country," said Mauricio.
The HirNa app can be downloaded from both iOS App Store and Google Playstore for Android phones. For any queries, the customer hotline numbers are 0917-1114-888 and 0999-2214-888.