SKY completes digitization of internet and cable services in Zamboanga City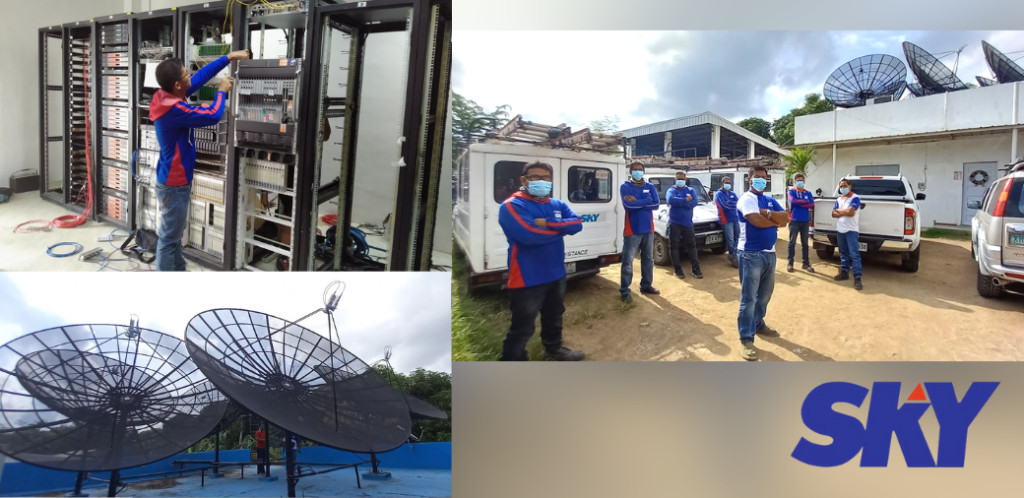 SKY has completed digitization of its facilities in Zamboanga City to deliver upgraded cable and fiber internet services for Zamboangueños.
"Our customers deserve to experience the best of SKY's services, no matter where they are in the country. Moreover, it's vital for the flourishing city of Zamboanga to have access to quality cable and internet, which are main sources of information and entertainment these days," said Allan Fernandez, SKY's business unit cluster head for Mindanao.
With the digitization in Zamboanga completed, SKY has accomplished digitization of all SKY serviceable areas in Mindanao, which also include other cities like Davao and General Santos.
Fernandez added, "We are committed to providing the best customer service and relevant products to all our SKY Kapamilyas. With the digitization complete, we'll be focusing our efforts on ensuring all our customers in Mindanao are satisfied with our products and services. We're also constantly studying and exploring areas where we can expand to make quality and affordable cable & fiber internet services more accessible in the country."
With SKY's digitization efforts, residents now have access to digital cable TV that allows them to avail more channels and watch with high-definition (HD) resolution via SKYcable. For as low as P500/month, they can already subscribe to 57 standard definition channels and 13 high-definition channels.
Existing SKYcable subscribers are treated with free SKY HD boxes so they can immediately experience HD cable entertainment.
Customers can also enjoy next-level entertainment when they avail of the SKY Evo digibox as an add-on to their plans. It provides seamless access to streaming apps like HBO GO, Viu, VivaMax, YouTube, and Spotify; and has the ability to download over 5,000 apps on Google Play Store.
Now that the city is fully-digitized, Zamboangueños can subscribe to any of SKY Fiber's new plans, as compared to previous offerings which were limited up to 120Mbps speed only.
SKY Fiber's Super Speed Plans provide "swak" options for households needing fiber-fast internet connection at a price that suits their budget. Some SKY Fiber plans even include free WiFi Mesh device (number of units depends on the chosen plan) to ensure seamless connection anywhere in the home.
Customers can choose from the most affordable 20Mbps Plan (P999/month) up to the fastest plan with up to 200Mbps speed (P3,499/month). And with SKY Fiber's ongoing promo, speed of select plans are boosted up to 50% more for free so that subscribers can experience faster speeds at no added cost. Subscribers can enjoy this special treat until July 31.
Those interested to subscribe to SKY may opt to bundle their cable and internet subscription together with their Unli Broadband + HD Cable TV Plans. The 40Mbps Plan for P1,699/month provides a suitable speed for your internet needs and a SKY Evo digibox with several SD and HD channels to complete your home entertainment.
Zamboanga residents can subscribe to SKY by calling the local contact numbers (991-4960 or 0936-519-4304) or applying online via the website (www.mysky.com.ph).