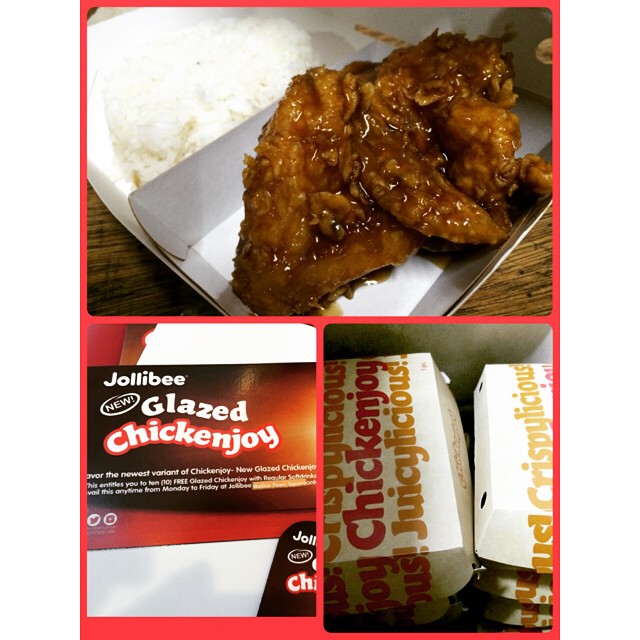 As we usher the new year, Jollibee gives us another langhap sarap experience as it introduces a yummy twist to our favorite fried chicken, the new crispy, juicy and 'extraordinarylicious' Jollibee Glazed Chickenjoy.
I was able to taste this new baby last week and the kids love it. Since my children don't want to have just the  plain rice-and-viand only meal, they were ecstatic to know that the chickenjoy also comes with the sweet sauce now.
At a very reasonable price of P85 pesos, Jollibee Glazed Chickenjoy is oozing with the savory sweet chicken glaze with special spices. You can have a Value Meal with drink for P90 pesos only or go for a Super Value Meal with an additional side dish. This newest offering of the country's leading food chain comes in 6-piece (P378) and 8-piece buckets (P499) for your whole family and/or  friends to enjoy.
Aren't you drooling yet? Head over to your favorite Jollibee branch to taste the latest variant of your all-time love, Chickenjoy now!