International officers of JKTBSII with Japanese guests 
Last Saturday, December 7,  I was invited to witness the quadruple celebration of Justice Knights Tracker Brotherhood and Sisterhood International, Inc. (JKTBSII),  a global civic group that is being led and was founded by Mr. Eduard T. Fuentes in 2016.
It was a grand event as members gathered for their 3rd year anniversary, 5th Acceptance Ceremonies, Recognition of Officers and Christmas Party— all in one day. This was held at the Royal Mandaya Hotel in Davao City.
Justice Knights Tracker Brotherhood and Sisterhood Int'l was originally formed in support of the present administration of Philippine President Rodrigo R. Duterte and former PNP Chief Rolando "Bato" dela Rosa in fighting drugs and criminal activities in the country.
MEMBERSHIP AND VISION
Their group, which is composed mostly of businessmen has a roster of around 12,000 (and counting) Filipino and foreign members from across the globe like Asia, Europe and United States.
Their common vision is to be the center excellence where members are united, globally competitive and socially transformed individuals, having honesty, self-discipline and integrity for a better Philippines.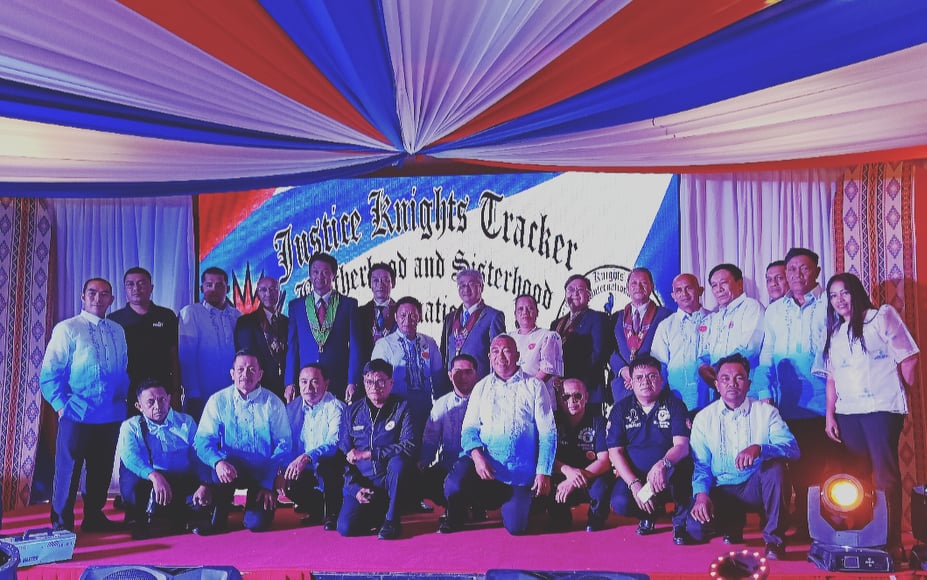 Provincial officers and Japanese guests of JKTBSI
With regards to accepting new members, I learned that they don't merely recruit people to increase their numbers. They are focused on quality, thus, 'applicants' need to pass rigid screening process to be part of the group. They must be endorsed and recommended by existing members in order to prove their integrity and vouch for their qualifications.
One of their main core values is helping one another in terms of knowledge and technology transfer to improve everyone's livelihood/business.
A remarkable example of this is their Japanese counterparts who are into agriculture share their technology  to Filipino members such as planting of crops and production of green tea. This act of sharing technology would then improve the lives of our people as a result of their upgraded livelihood systems.
The organization also spearheads regular charitable activities for the indigents such as blood-letting campaigns , feeding programs and medical missions across the country.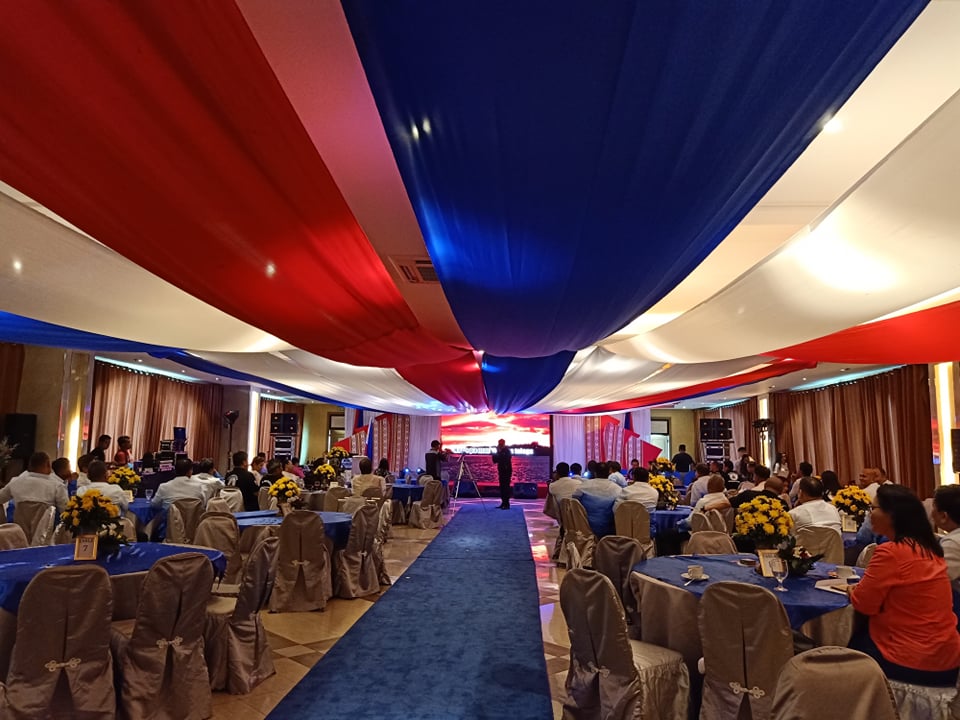 JKTBSI members at the Royal Mandaya Hotel