Minute Burger, one of Filipinos' favorite affordable comfort food raises the bar in premium burgers as it introduces the  new Grilled Black Pepper Burger. 
Last week, our group (Davao Digital Influencers) was invited by their very accommodating Marketing Officer, Jefferson Lambino. We were able to enjoy its unique grilled flavor which is a delicious combination of sweet and smoked spicy punch of the Black Pepper Burger. 
And guess what, Minute Burger has also upgraded from their plain bread to soft brioche buns.  
Brioche is a highly-enriched bread having generous egg and butter content giving it a rich and tender taste and texture.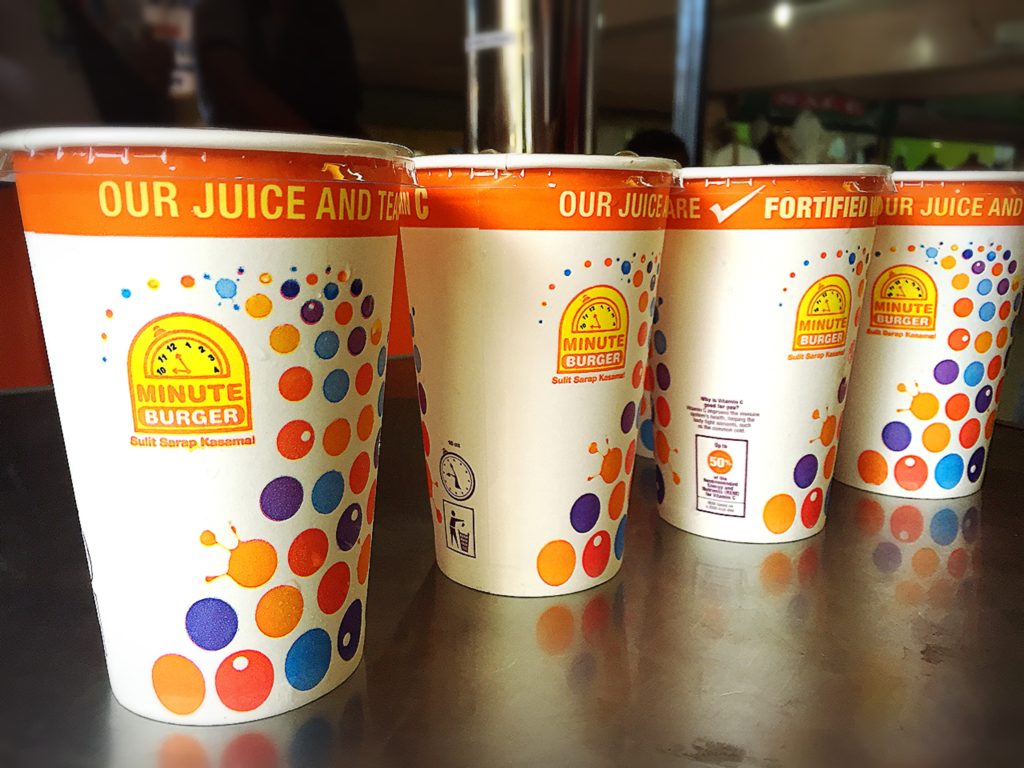 As a backgrounder Minute Burger has been in the franchising business for more than a decade already and it  has covered most of the market in here in Davao making it the leading Buy 1 Take 1 Burger Food Chain.
With their aim to continuously satisfy their consumers, Minute Burger is always on the go to develop their products. The Bigtime category was introduced a few years back  for a premium, more desirable taste of their burgers. This was followed by the Bacon Cheese burger.  Now, 5 years later, the Black Pepper Burger is now even tastier with a twist of hickory flavor. Customers can enjoy not just 1 but 2 burgers for only Php57 .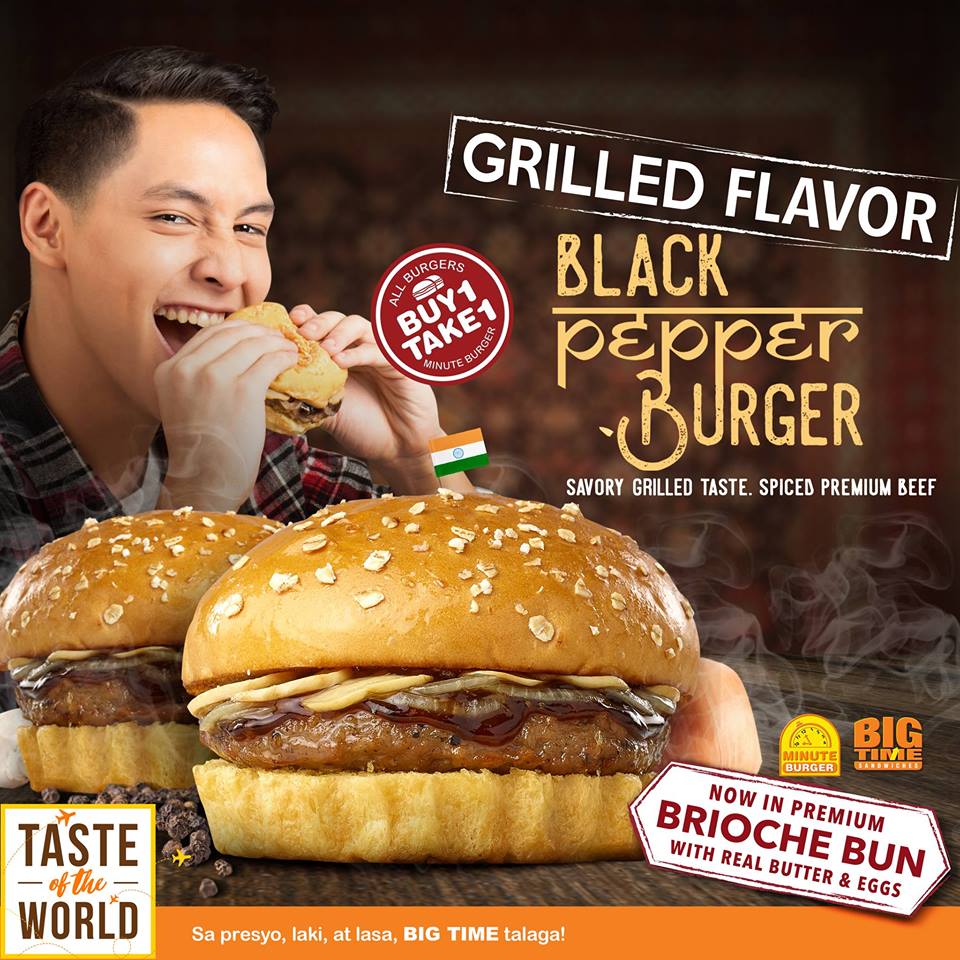 Moreover, they are also currently doing a make-over on their burger stores to have a more fast-food kind of look as compared to the outdoor type of stores they used to have on the streets to provide more convenience to its patrons.