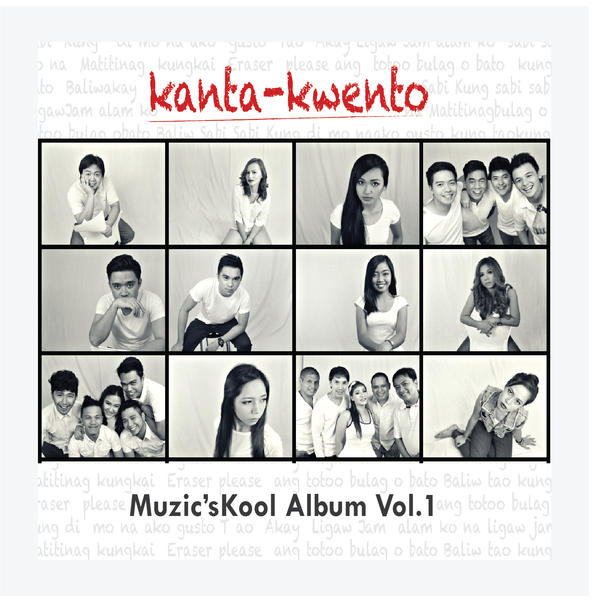 Love, joy, inspiration, longing, assumption, unforgiveness, brokenness, frustration, annoyance, desperation, faith, assurance, hope, and renewal. These are some of the varied experiences that inspired the artist to create songs to capture the drama of human emotions.
"Kanta-Kwento" is an album that verbalized the different sentiments, random thoughts, and feelings that could not be simply said in our casual face-to-face conversations with the people involved in our lives.
"Kanta-Kwento" mirrors the humans being fully engaged with life. It is an artist's subtle self-assurance that life goes on and one has to keep moving on, learning from the experiences and picking up the pieces to begin a new story.
This emotion-packed musical collaboration is a reflection of the unique creativity of some of Davao's emerging homegrown musicians. All songs were composed by Jeremy Sarmiento, with music skillfully arranged by Jonathan Ferrero, Jr. and Paolo Sisi.
These are nicely interpreted by both budding and known singers and musicians from the city such as:   Juliet Bahala;  Shaira Opsimar;  Y-Fi (Joemark Tumala, Darwin Divino, JR Estudillo and Christian Bahaya); Jizelle Formilleza; Jozelle Tacsanan; Julia Serad; Rogel Micolob; acoustic band Gap 69; Fusion Juice; and the duo of Jeremy Sarmiento and Jonathan Ferrero, known as GEMCACHE.
The album consists of twelve (12) original tracks. Before each track, a brief narration gives the listener a short backgrounds on what the next song is about. All songs, voice over and music were recorded and mastered at Muzic's Kool Professional Recordings Studio. Song (without the narration) are available for download on iTunes and CD's are available at Muzic's Kool, Damosa.
As for me, I've been pressing the replay buttons countless times already because I can relate to some of the songs, and I personally love the music in this album. Soulful. Relaxing.
Below is the video my personal favorite entitled,  Bulag o Bato by  Y-Fi