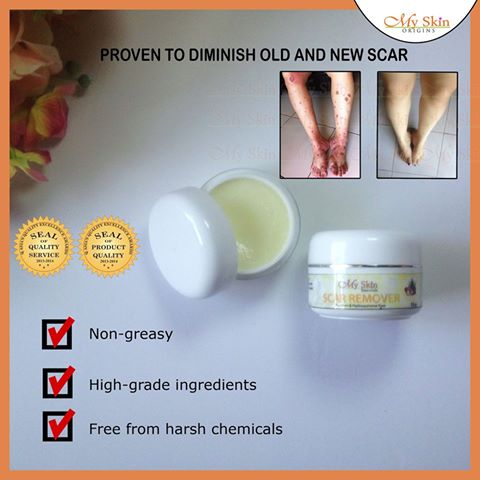 Remembering my childhood days, I used to have a lot of little round scars on my legs due to insect bites, and of course from the wounds one would usually get as a kid ( I was super clumsy then!) .  And before, I only had the good old sebo de macho (skin emollient known to erase scars) to cling to, which I religiously applied on these scars. However, the downside is, scars only lightened a little and it takes a lot of time for scars to be totally invisible on the skin, if it will.
Fast forward to today,  I've been hearing a lot of good reviews on this award-winning product of My Skin Origins, the Scar Remover. This is specially formulated to reduce and diminish the appearance of scars.  A lot of its users swear with this soothing cream which is enriched with the botanical ingredients such as Macadamia Ternofilia Seed Oil , Argan butter, and Grapeseed butter to enhance the body's natural power to heal.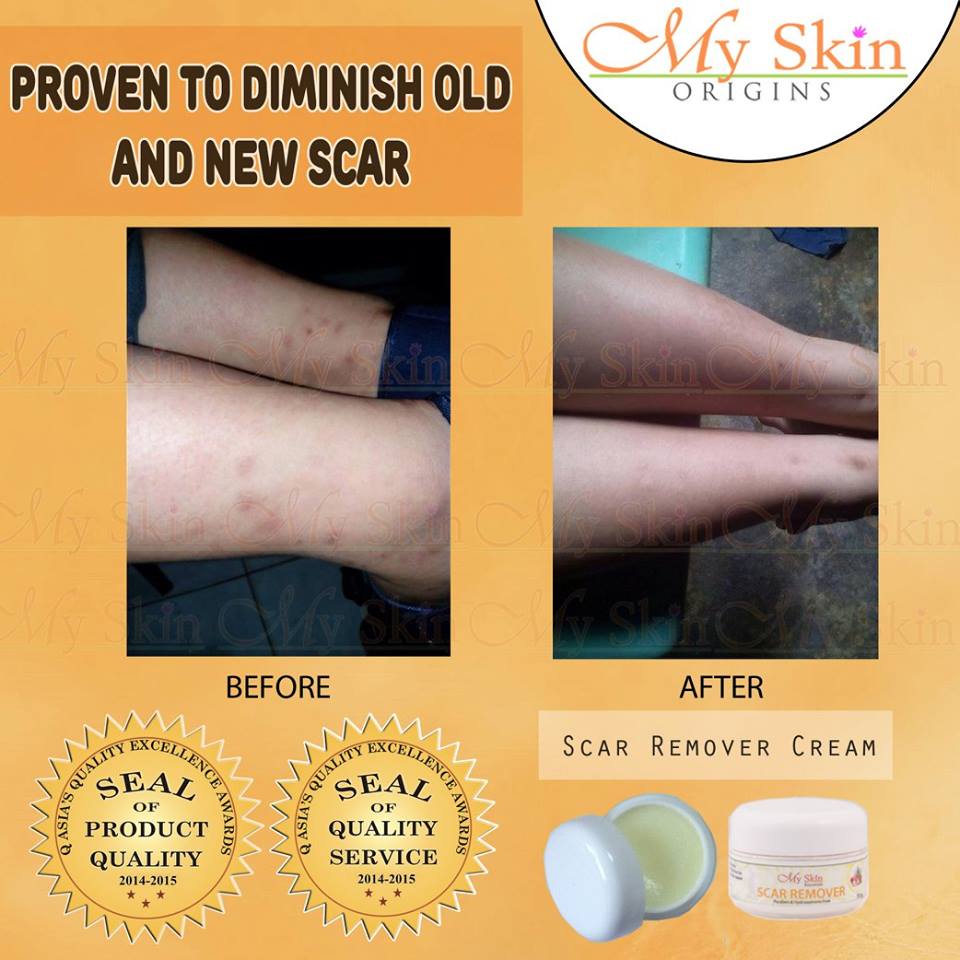 This light, fast absorbing cream is known to heal and repair damaged skin. It also accelerates skin repair at the cellular level and improve appearance of scarring caused by acne, insect bites, chicken pox and other injuries. And good news to mommies, it  is perfect for those unisightly stretch marks, too!
What's more, My Skin Origins packed this product with powerful antioxidants & skin firming Vitamins A, C and E for added skin care benefits. This scar remover has gained popularity because it was proven effective on both new and old scarring….even for those old scars which we have on our skin for years already.
Given the above benefits of Scar Remover, it didn't come as a surprise when it was recognized as the Best value Scar Remover Cream Brand by the National Product Quality Excellence Awards for 2013-2014
For more information about this wonder product and the other beauty essentials from My Skin Origins, visit them at Emilio Jacinto Street, Davao City, (near Holy Child and Ateneo De Davao University). You may also call at  (082) 321 2533 or via mobile at 0923 -657-6466.