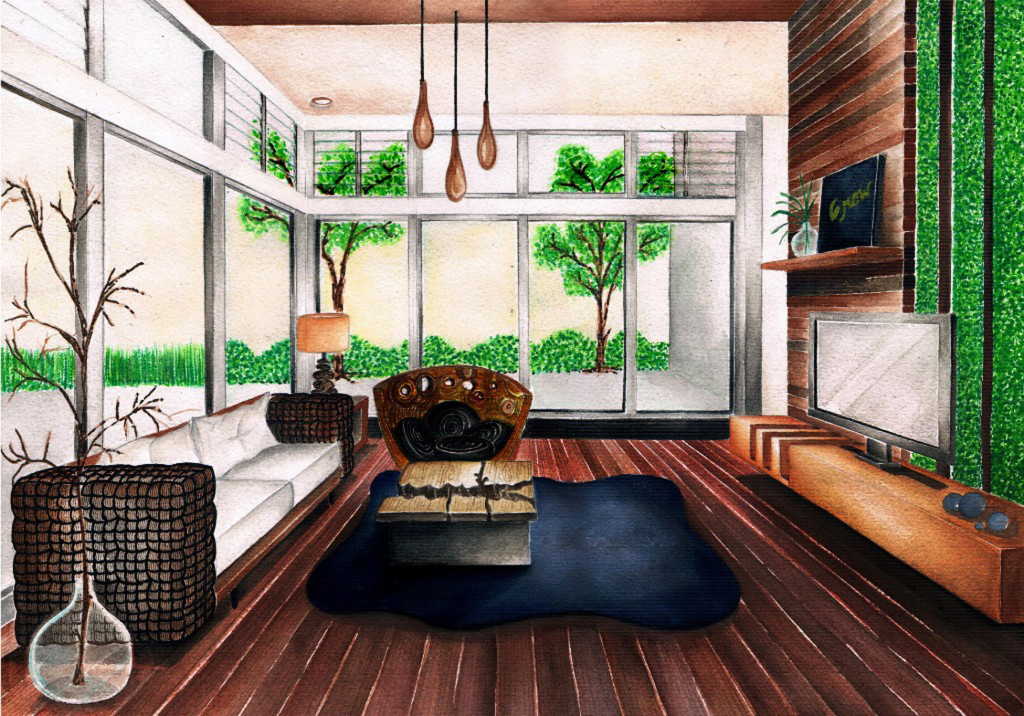 Nippon Paint, Asia's popular coatings manufacturer  brings its regional design competition to the bustling metropolis Davao City with the launch of the Nippon Paint Young Designer Award (NPYDA) 2015.
This year, architecture and interior design students from Davao who will join the competition will work with the theme "Design with Heart: For a Sustainable Future: With People in Mind". "We are very excited to tap young talents from the beautiful region of Mindanao. We're also looking forward to see entries that could reflect your diverse, and culturally rich community," Ms. Gladys Goh, Group General Manager, Nippon Paint Malaysia Group, said.
"This year, we are pleased to once again invite Davaoeño architecture and interior design students to NPYDA which, over the years, has grown in stature as more and more industry partners, associations and developers join hands to constantly elevate the competition in terms of selection criteria as well as exchange of knowledge. Every year, NPYDA lines up judges comprising of reputable professionals and industry leaders, to further take students through a vigorous selection process to win the most creative and innovative interior design and architectural design awards."
Held for the 8th consecutive year, NPYDA aims to nurture young talents and spark greater creativity and inspirations amongst architecture and interior design students. The award, which offers two competition categories namely Architecture and Interior Design, has garnered an international recognition by providing a platform for emerging designers to share their ideas with industry experts.
From its humble beginnings when it was first introduced in 2008 in Malaysia, this award has over the years grown and emerged as one of Asia's most reputable design competition spanning across 12 countries namely Singapore, the Philippines, Bangladesh, Thailand, Pakistan, Indonesia, Papua New Guinea, Vietnam, China, Japan, Hong Kong, as well as Malaysia.
For NPYDA 2015, the theme "Design with Heart: For a Sustainable Future: With People in Mind" is aimed at spurring young interior designers and architects in ideating concepts that infuse convenience, practicality and purpose into our living, working and leisure spaces. This is envisioned to challenge the designers to think of design concepts that will benefit people from all walks of life, including the elderly, the young and the physically challenged, amongst others.
Working with such reputable professional societies such as Philippine Institute of Interior Designers (PIID), Council of Interior Design Educator (CIDE), United Architects of the Philippines (UAP), and Council of Deans and Heads in Architecture Schools in the Philippines (CODHASP), LorCalma & Partners, CASAS + Architects, Commission on Higher Education (CHED), the NPYDA expects to see a bigger pool of talent from schools nationwide.
 Aspirants can choose between two categories — architecture and interior design, both open to students who are at least on their third year from schools affiliated with the CIDE and CODHASP.
Each participant is given a fixed area size to envisage and conceptualize their ideal environments that promote a sense of belonging. All entries must be submitted on or before September 30, 2015.
This year's judges for the Interior Design category are IDr. Michael Pizarro, IDr. Rachelle Medina, IDr. Vincent Louie Tan, IDr. Belen Morey, IDr. Jose Maria "Johnny" Hubilla, IDr. Wilfrid Nicholo Magcase, IDr. Marichie Costelo and IDr. Roland Laurena.
Meanwhile, Architecture judges include Ar. Jose Ramon Carunungan, Ar. & IDr. Eduardo Calma, Ar. Rolando Cordero, Ar. Chona Elvas-Ponce, Ar. Consuelo "Peach" C. Buencamino, Ar. Carmelo "Meloy" Casas, Ar. Abelardo M. Tolentino, Jr. and Ar. Nina Bailon Arce.
Works will be evaluated based on the following criteria: Green Design Elements (30%), Colour Elements (30%), Planning & Design (30%), and Design Statement (10%).
Each of the Gold Awardees will win PhP50,000 cash prize, a 6-month internship at LorCalma & Partners (for Interior Design)/ Casas Architects (for Architecture), plus an all-expense paid trip to Bangkok, Thailand for a once-in-a-lifetime learning program, an exclusive workshop crafted especially for winners featuring internationally renowned speakers in the fields of architecture and interior design.
The winner's professor/adviser will also get P10,000 cash prize, while his or her academic institution will receive P10,000 cash prize and P10,000-worth of paint voucher.
On the other hand, the Silver Awardee will receive P30,000 cash prize and a plaque. Eight finalists will get P10,000 each, and special awards will also be given out to Best Colour Choice and Best Green Innovation with P5,000 cash prize each.
For more information about Nippon Paint and the Young Designer Award 2015, please log on to www.youngdesigneraward.ph