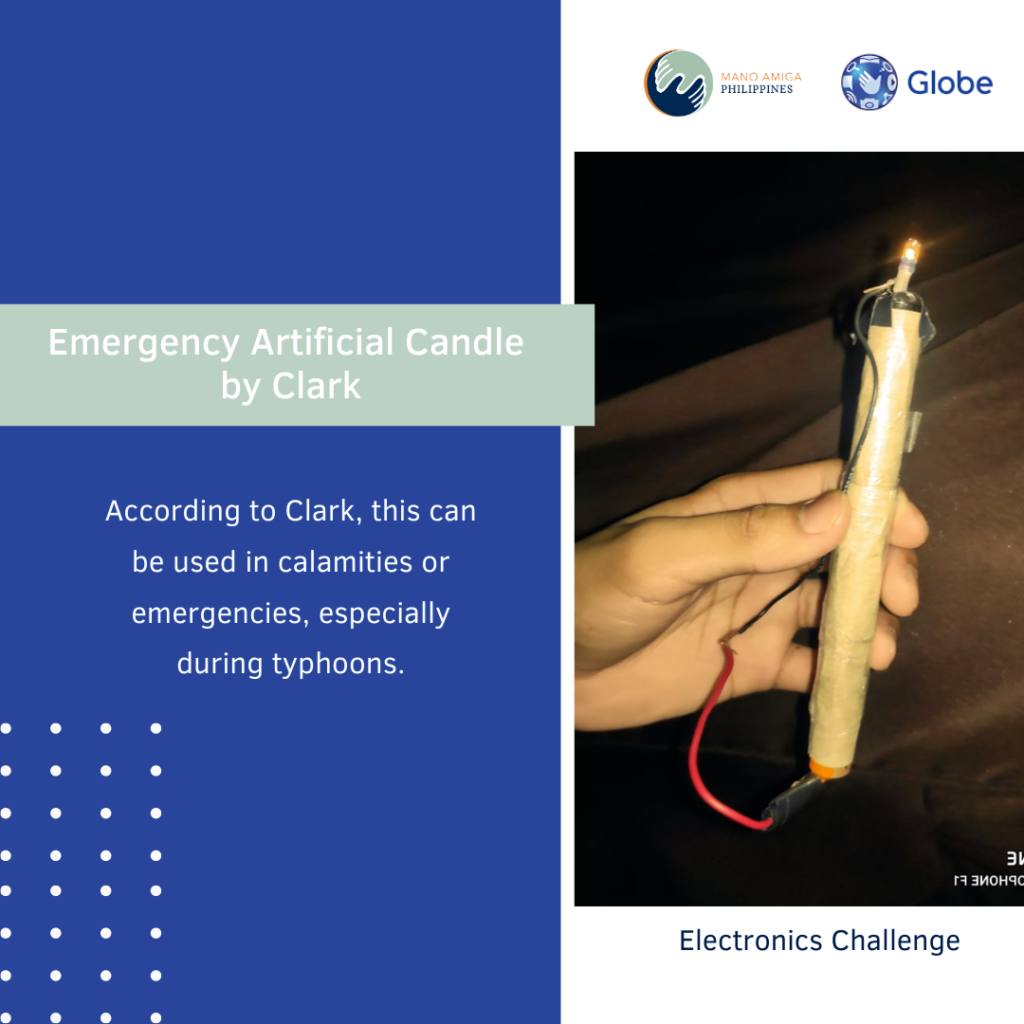 High quality STEM education trains students to think critically, gather and analyze data, and solve problems through creative solutions.
Which is why Globe launched the Globe Maker Lab and Innovation Hub, a program designed to enhance the delivery of world-class STEM education to underprivileged K-to-12 students. This includes a program for out-of-school youth and a teacher training program to help public schools launch their own Maker Lab and Innovation Hub.
"After the experiment I asked him why was he so happy and he said that even if he was failing while trying to do the experiment, it feels good that he is having fun while learning," said the parent of a ten-year-old student learning Science, Technology, Engineering and Math (STEM) under Globe and Mano Amiga's Maker Lab and Innovation Hub program.
The program, in partnership with Mano Amiga, aims to spark interest as well as strengthen the knowledge and skills of students ages 10-13 in STEM and eventually, help develop the workforce of the future. Mano Amiga is a school that provides affordable, high-quality K-12 education to learners from low-income families. The program was launched in October 2020 with the implementation of Mano Amiga's STEM Club wherein students learned Electronics. A module on Coding was then completed by the students during the first quarter of 2021.
Students were able to grasp the concept of electronics through STEM kits. In the culminating activity called the STEM challenge, students were asked to create fun and useful items using concepts they learned. The project that stood out was an artificial candle designed for use in emergency situations like typhoons.
"Globe's vision is for the nation to embrace STEM education, which is vital to harnessing local talent and skills for economic advancement. We want to instill early interest in STEM among students, to help them thrive and be more successful in this innovation-driven age," said Yoly Crisanto, Globe Chief Sustainability Officer and SVP for Corporate Communications.
"As learning continues at home, we are grateful to Globe for enabling Mano Amiga to deliver a competitive and dynamic online STEM program to equip more Filipino students with skills and knowledge they need to thrive and innovate in an ever-changing, increasingly complex world," said Lynn Pinugu, Executive Director of Mano Amiga.
Globe is a strong advocate of quality education and is committed to 10 UN Sustainable Development Goals in order to achieve a better and more sustainable future for all. This initiative by Globe underscores its support for the United Nations Sustainable Goal no. 4 which is "Quality Education." Globe is one with the UN in working for inclusive, equitable and quality education for all.