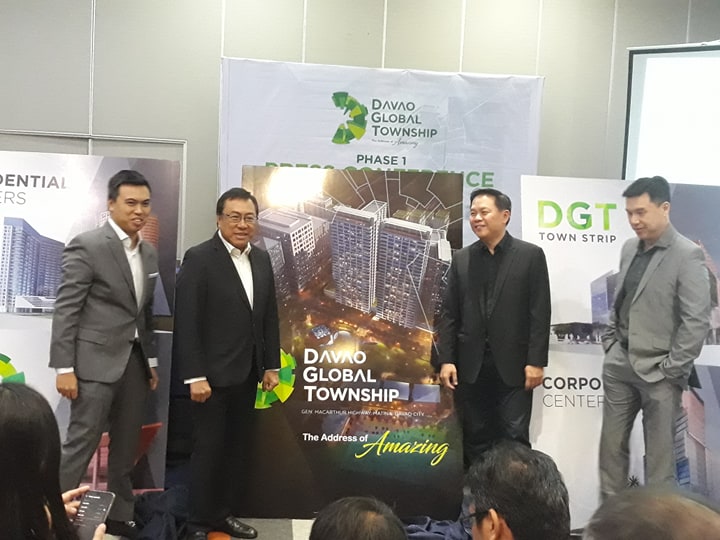 I am so stoked about the recent real estate development in my hometown, Davao City.  The newest township is soon to rise at the southern part of the city where I reside.
YHEST Realty and Development Corporation, a joint venture between regional developer Cebu Landmasters Inc. (CLI) and the Yuson, Huang and Tan families belonging to the Villa-Abrille clan of Davao, has started ground works on Phase 1 of the P33-billion Davao Global Township (DGT). This landmark 22-hectare project is located in Matina district of Davao City, one of the densest residential areas of the city.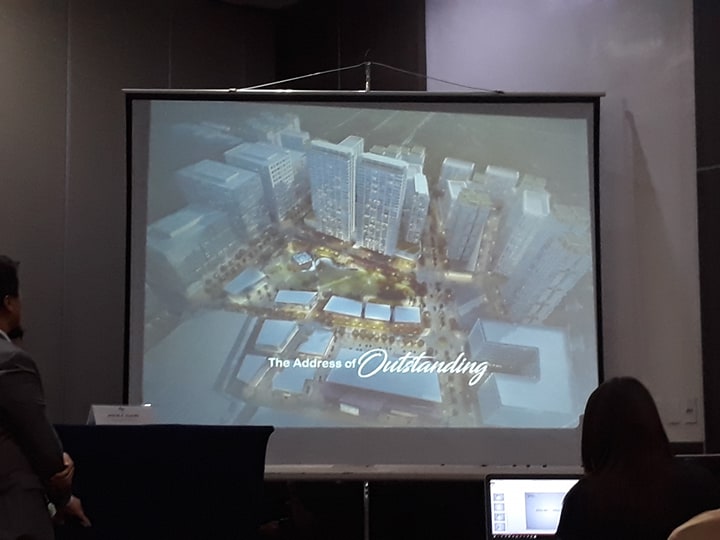 Phase 1 of DGT is estimated to cost P10 billion with an extensive 93,000 square meters of gross floor area as envisioned by YHEST with masterplanner RTKL, a global planning and design firm responsible for the revival of some downtown centers in the world. DGT Phase 1 is set for completion in 2022.
One will be excited to know that Phase 1 would include a corporate center, two premier residential towers, a retail strip with a cineplex, and outdoor retail spaces called the DGT Town Strip, as well as a civic center to be named DGT Gallery.
Check out this video for a quick perspective of DGT's Phase 1: 
The Villa-Abrille family is one of the oldest clans in Davao that is into leasing of commercial offices and buildings such as Matina IT Park and Sutherland Global Services. They launched Davao's first residential subdivision in 1952 and put up the Davao City Golf Club, the first and oldest golf course in the city until it was closed in 2018 to make way for DGT.
"As the descendants of Juna Villa-Abrille, we commit ourselves to his legacy of hard work, humility and generosity. We are happy that in our generation, we are able to kick-start all these simultaneous developments and there's no better way but to partner with VisMin's leading developer Cebu Landmasters," YHEST Realty's Yuson said.
He explained that his family decided to partner with CLI because of its vision to be the regional top property company in the Philippines and ability to quickly turn around its projects. DGT is their third and biggest project together with CLI. MesaTierra, a garden residential condominium is already 98% sold-out. The Paragon Davao, a mixed-use property that will host Citadines Paragon Davao, was launched in November last year. The residential component One Paragon Place is already 75% sold in first 3 weeks of selling. "Things are happening fast in our generation and we trust CLI's expertise particularly in the VisMin market," he said.
Living up to its name as a future business district inspired by the Cebu IT Park and the Bonifacio Global City, the project is expected to host business process outsourcing and other firms.
YHEST Chairman and CLI Chairman & CEO Joe Soberano said: "The size of the (DGT) property, our first township development, will allow us to have a diversity of uses to make a complete and truly sustainable community. We envision DGT to be the central business district with a dynamic lifestyle that will provide economic and social value to Davao, one of the fastest growing economic regions in the country."