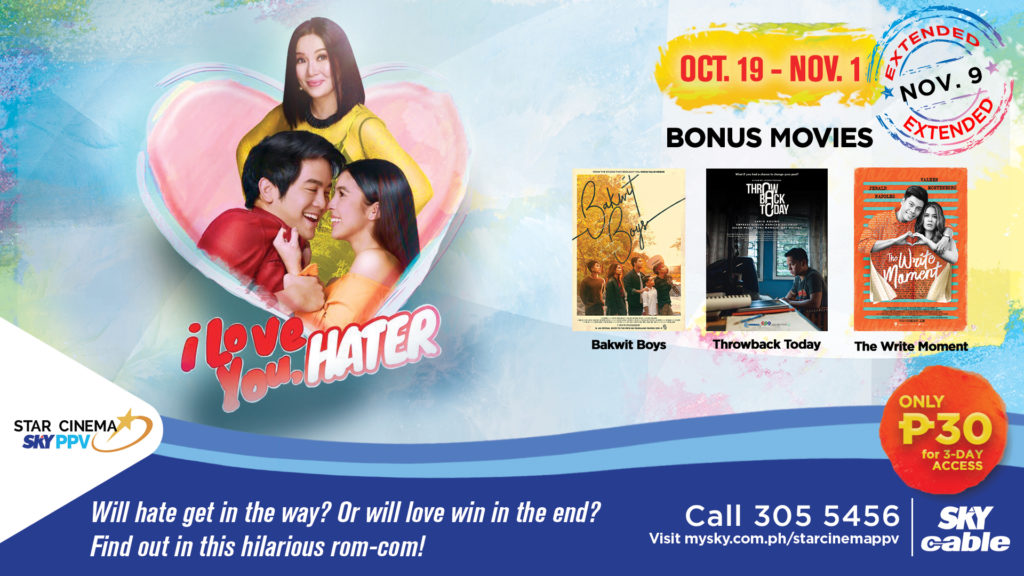 JoshLia, one of today's most popular love teams, is back on television, this time with Kris Aquino, to bring lessons on love and family to SKY Pay-Per-View viewers with the airing of "I Love You Hater" until November 9.
Ambitious Zoey (Julia) will do everything to land the job of executive assistant to Sasha (Kris), who is out to build a digital empire. But for her to get the position, she will have to compete with Joko (Joshua), a teenager desperate to provide for his family, who arrives at a solution by pretending to be gay to have a chance to be Sasha's assistant.
If you have not seen the movie yet, find out why people have talked about it with so much fondness, and these are some of the reasons:
Joshua takes on an offbeat role
Joshua takes on almost two roles here—as Joko, the straight guy in dire need of a gig, and the gay guy who he pretended to be to get that gig. Praised for his performances on nearly every movie or TV series he has appeared in, Joshua shows he can take on any role given to him.
Josh and Julia shine
Make no mistake about it, Julia also gets to flex her acting muscles in this one. In a dramatic confrontation between the two, Zoey's desperate tears, as confesses her love for Joko whom she was so convinced was gay, turns into rage as she finds out she has been deceived by someone she loved to the point of embarrassment. The scene has been talked about in many reviews of the movie.
A theme so relevant today
The movie explores honesty – to oneself and to others. Joshua's Joko lies not only to his family, but to other people around him, including his boss and the one he has feelings for. As the movie reaches its emotional peak—Zoey becomes honest about her feelings, while Joko confesses to a lie—their world comes crashing down
Kris Aquino in a role made for her
In the role of a former broadcast journalist named Sasha, Kris is also the owner of a digital empire. In other words, a woman so not unlike Kris in real life. But here, Kris gets to show a vulnerable side to a woman of power.
Set in the world and time of digital  
Set in today's world where digital rules, the characters here look for affirmation and where their honesty are tested. Zoey is trying to prove her worth to her father, while Joko, will lie to people when his back is to the wall, even at a great cost. Both learn their lesson the hard way.
Joining the movie line-up on pay-per-view are "Bakwit Boys," "Throwback Today" and "The Write Moment."
Available in HD or standard definition, this movie bundle runs until November 9 now for only P30 for a 3-day access. SKYcable subscribers can also access these movies from the comfort of their home or on any device anytime, anywhere via SKY on Demand. To subscribe, call 305-5456 or visit www.mysky.com.ph/starcinemappvor just text STARCINEMAPPV to 23662.
Register your SKY account number to Kapamilya Thank You by logging on to thankyou.abs-cbn.com to get SKY and ABS-CBN freebies, and continuously earn points from your subscription.