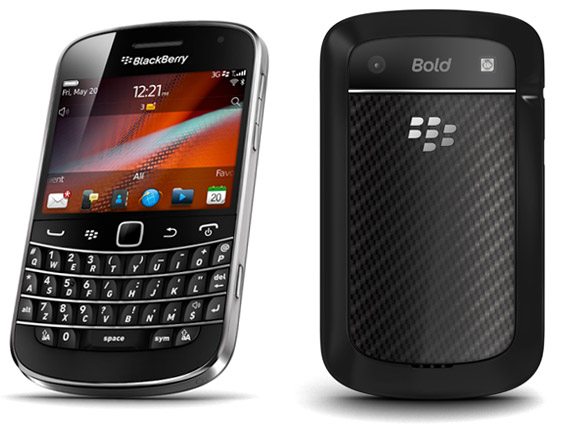 For the longest time, I have been meaning to try using a BlackBerry phone. My hubby has one, but it gives me limited accessibility since it was issued by their company, and they apparently  blocked  (***sad face**) some Apps for work reasons. So you can imagine how ecstatic I was when a co-blogger asked me if I can test the BlackBerry Bold 9900 for two weeks and do a review after. Of course I said YES! So here it goes:
GREAT KEYBOARD FOR SENDING AND RECEIVING MESSAGES/EMAILS FAST
The most notable experience of using the BlackBerry Bold 9900 is the keyboard. It gives me the ease and comfort of sending/receiving messages and emails fast. Even my husband who is a BlackBerry user for years can attest to this since they incorporated company email (Outlook) with the phone as the company's form of communication every working hour, all week. Email and SMS exchanges is really a breeze!
The keyboard is designed with utmost functionality making it easy the maneuver across the keys. This is because the BB 9900 is the first BlackBerry ever which features a touchscreen and a full-sized keyboard while having the famous candy bar design. The keys are a bit wider than the model before it, the Bold 9780, and it is more similar to the original Bold 9000. It is the phone that was popularly known for having the best keyboard ever when it was made available to the public.
BLACKBERRY MESSENGER or BBM
Another feature I like about this phone is the BlackBerry Messenger (BBM). Even before Facebook Chat, Viber or Line became popular, the BlackBerry Messenger was already here ahead of the pack. For me, it is a breakthrough BlackBerry application which allows you to interact with another BlackBerry user anywhere in the world by sending and receiving real-time text/voice messages and images with up to 2000 characters. You will also know when your messages are delivered and read.
Another exciting feature of the BlackBerry Messenger is the Group Barcode. It allows you join a person's group by just scanning a QR code. How cool is that?
Although the apps available with the phone are not as extensive as the IOS and Android, I still find the phone elegant and functional perfect for the business-minded person on-the-go who uses it mainly for sending emails/messages. The sleek, slim design gives it value-added points as well!
****************************