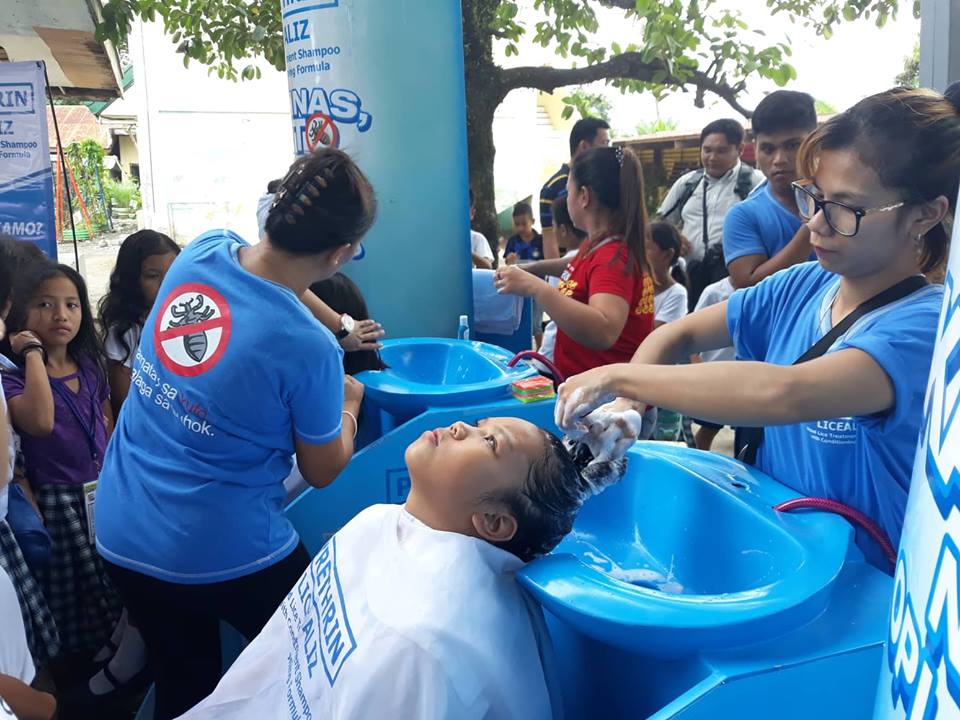 Kilusang Kontra Kuto, a coalition of head lice prevention experts and advocates is now on its  3rd year in its mission to create a kuto-free Philippines. The group is led by Lamoiyan Corporation's Licealiz with the help of Department of Education (DepEd), UP Manila College of Public Health, Mommy Bloggers Philippines, and Drugstores Association of the Philippines.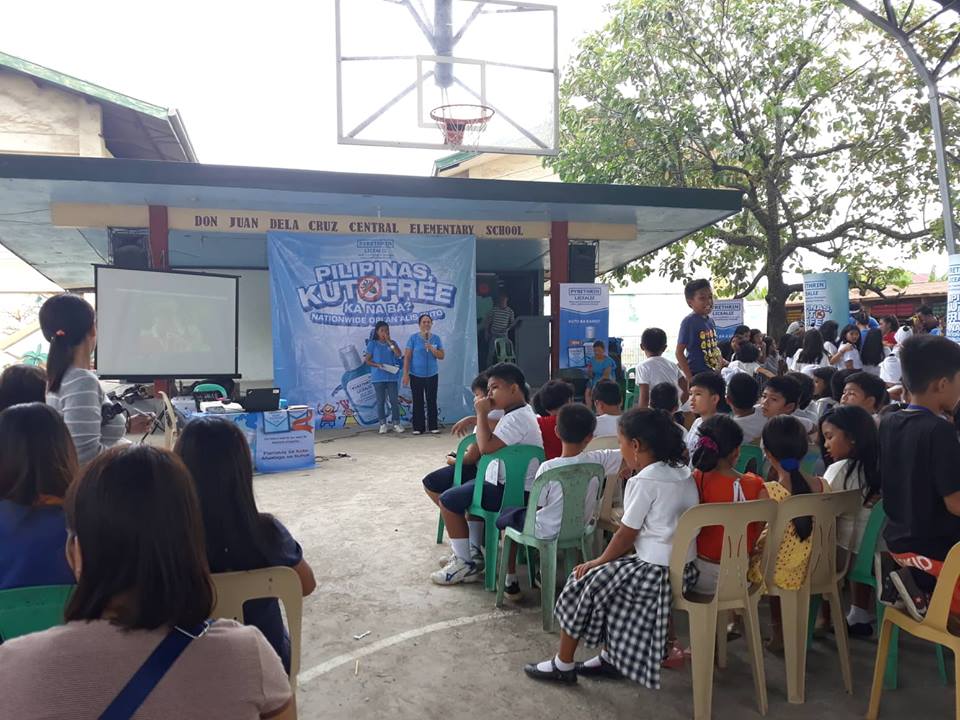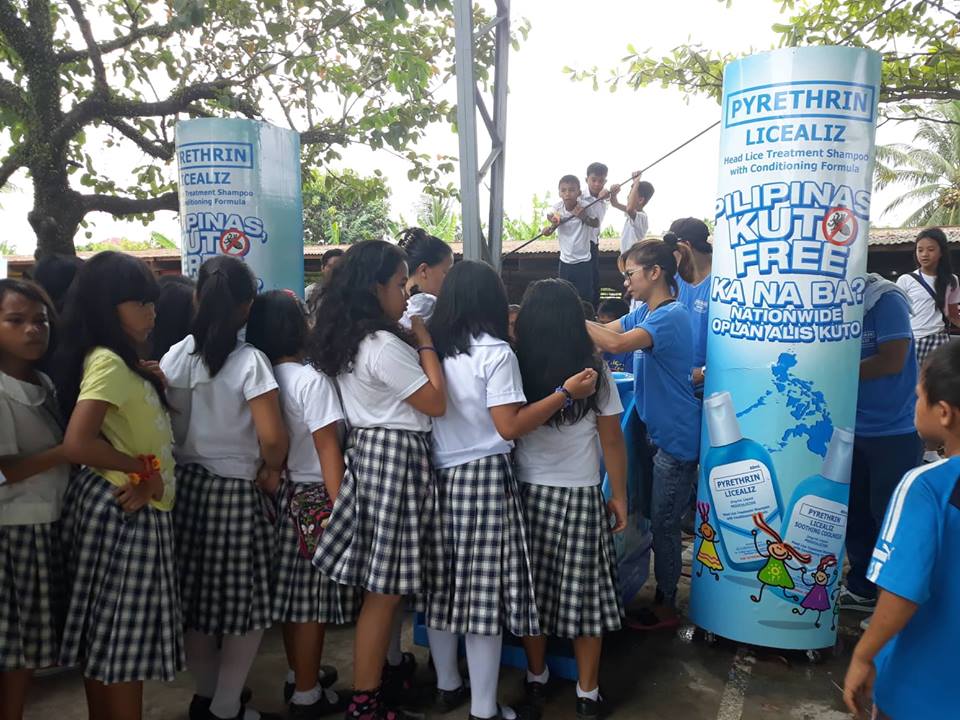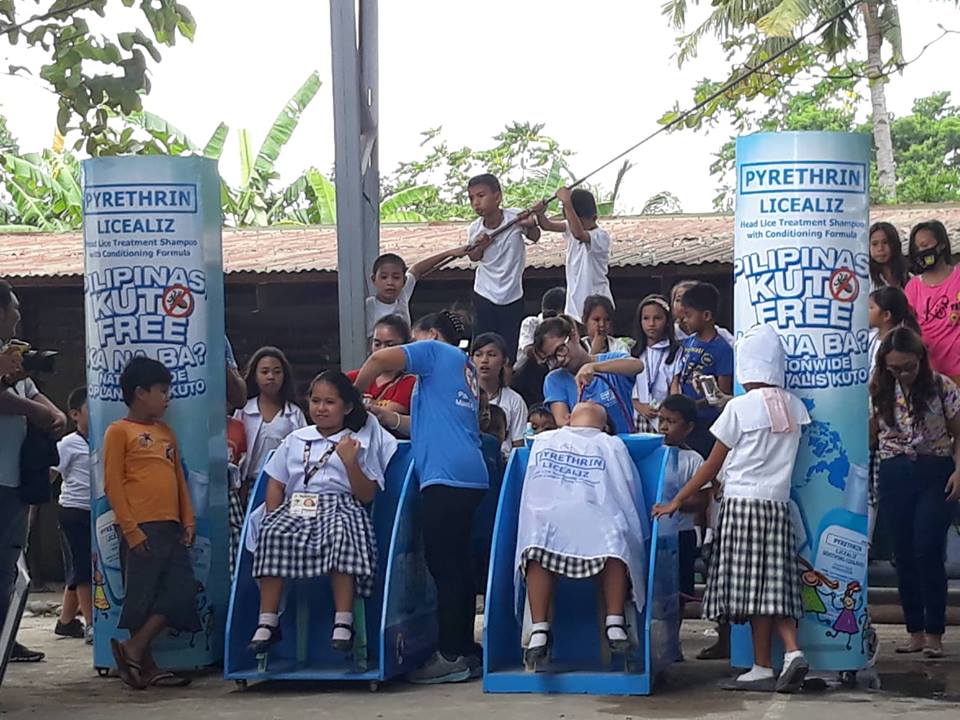 This year, to create a greater and wider impact, the team is visiting different schools in Luzon, Visayas and Mindanao to educate the public in eliminating 'kuto' or head lice problem which ranks as the 2nd most common health problem in public schools in the country next to tooth decay.
In Davao City, the Kilusang Kontra Kuto team, together with several mommy bloggers visited pupils and parents in Don Juan Dela Cruz Elem.School in Toril yesterday. The students got the chance to try Licealiz Head Lice Treatment Shampoo during the onsite demonstration.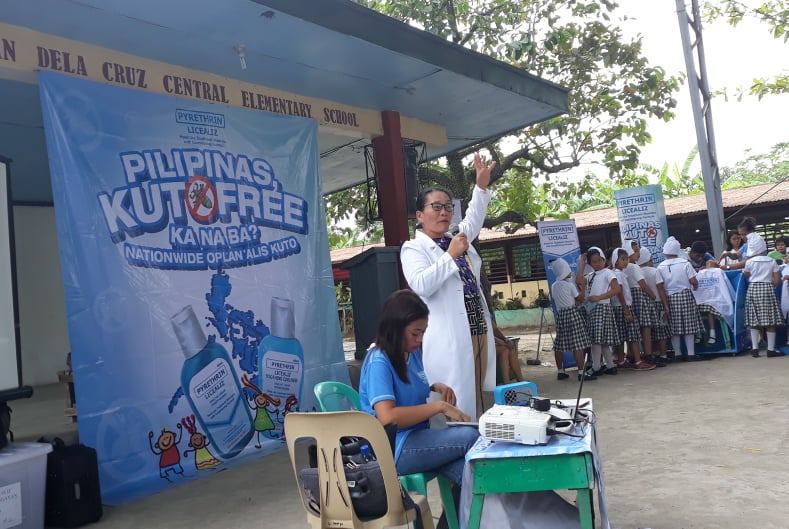 Dra . Lumira M. Lagapa , District Health Officer from Toril district gave an informative talk about head lice, its cause and effects and how to prevent it. It is an alarming fact to know that a single head lice can lay 100 eggs, and has a life span for 3 days outside the human hair. This means that a lice-infested individual, young or adult can transmit lice to other persons  through his personal belongings such as caps, hair clips,  pillows or comb. It is then was encouraged to let children bring their own combs and stuff to avoid head lice to spread to other kids.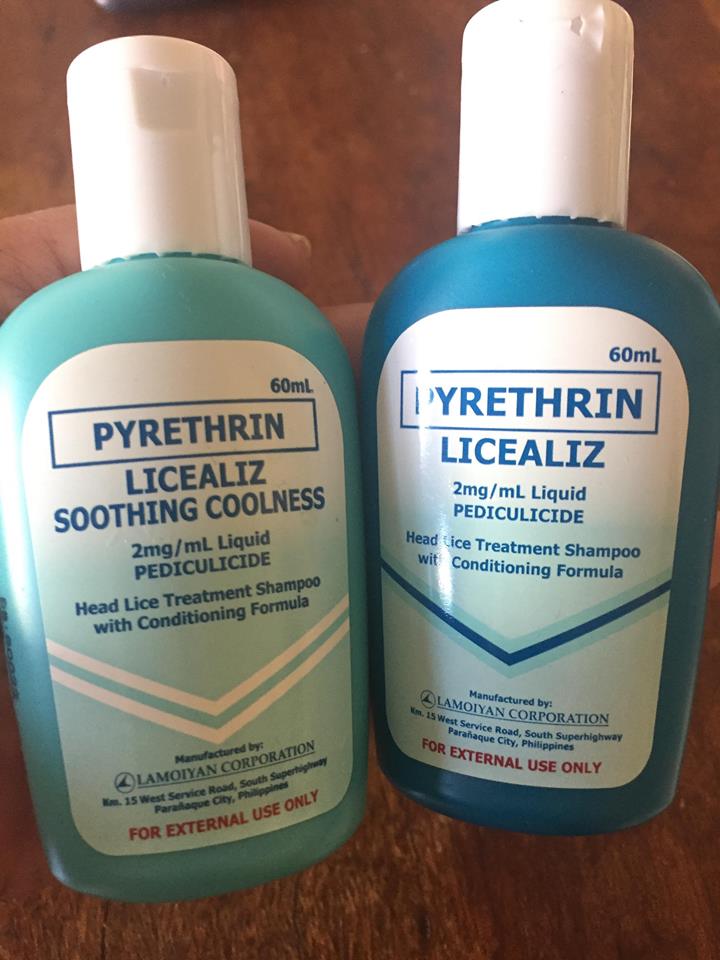 Although a perennial problem since the olden days, head lice infestation can be solved with correct information and appropriate control methods. Proper hygiene guided by parents and guardians is also needed. Moreover, it is very helpful to use an effective product like Licealiz Head Lice Treatment Shampoo. It is an effective solution to eliminate and prevent head lice. It is available in 60ml bottles (Regular and Soothing Coolness variants) and 10 ml sachets at affordable price.
Visit Kilusang Kontra Kuto's Facebook page for updates on their activities nationwide.