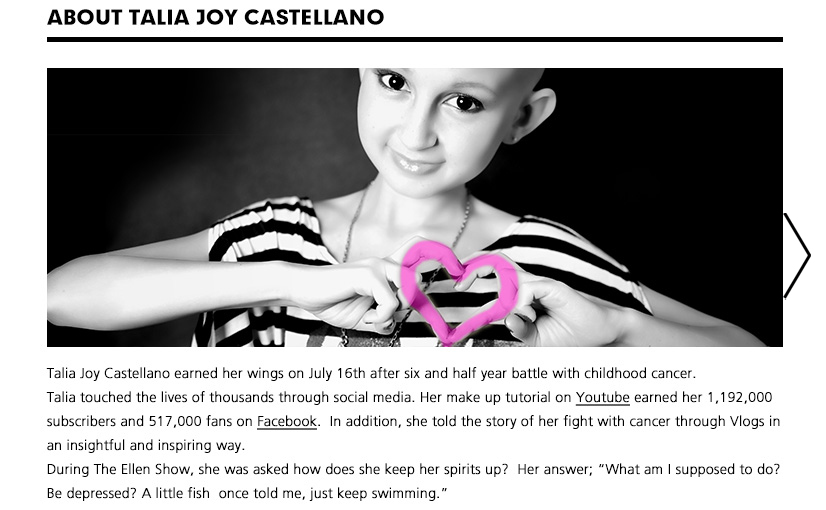 This is an inspiring story about the brave angel Talia Joy Castellano.
August 18thwould have been Talia's 14th birthday.
Talia contacted Romwe to join their fashion Vloggers Team last April.  With this opportunity, Talia and Romwe's design Team, designed special leggings together.  Talia made popular her motto "make up is my wig", and came with the idea of having  makeup-inspired images to be printed on the leggings.  Sadly, Talia was not able to enjoy the leggings when these was finished, as she was too sick.
In honor of Talia and her advocacy against cancer, Romwe will donate to Talia's favorite chariy, BASE Camp Children's Cancer Foundation, to give assistance to more children and bring hope home for the children who are fighting cancer.
For each pair of ROMWE leggings sold, $5 will be donated to BASE Camp Children's Cancer Foundation, from Sep.27 to Oct. 11!
Click 
HERE
 to check the donation page! Together we can bring hope and help to kids suffering from child cancers.